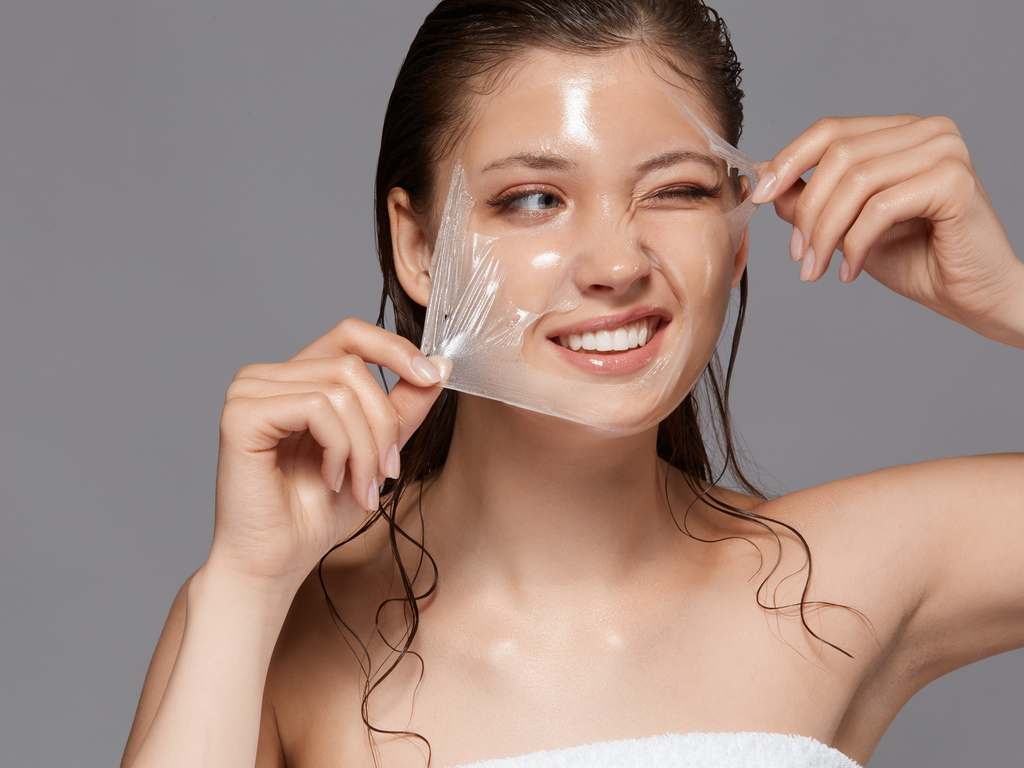 A constant beauty routine will help you maintain radiant and healthy skin. With so many skincare products on the market, you might not know which to include in your skincare routine. Face masks bring many benefits, so it is essential to have them in your practice. In this article, we share everything you need to know about using face masks and how to implement them in your routine.
The role of a face mask in skincare
A face mask isn't only a refreshing treat for your skin that you would typically put on during your relaxing time. Face masks will deliver a concentrated amount of active ingredients to your skin to improve its health. With so many different masks available, there is a formulation for every skin condition. The concentrated serum can be applied on a sheet mask , a physical barrier that allows the ingredients to penetrate the skin better. A specially formulated face mask will provide moisture and feed the skin if you have dehydrated skin.
For oily and problematic skin, the face mask will do wonders. The active ingredients will control the oil production, fight acne, reduce the pores, and improve the skin texture. In addition, a good face mask will absorb the excess oils and prevent blackheads. However, this isn't where the fantastic benefits of face masks stop. The Sicily formulated face masks will enhance skin elasticity and make the fine lines less visible. Even those with mature skin can find the right fit for their needs.
The benefits of using face masks
A face mask isn't the only part of your pampering routine. It is a crucial step to restoring your skin's radiance and tackling the most common skin problems. With so many benefits, you should think of adding a face mask to your weekly routine.
Instant results
We know that it will take you a couple of weeks to notice the results of a skincare routine. With face masks, the results are there right after removing them. The active ingredients are meant to provide an instant boost for your skin, and you will feel them right away. You will feel that your skin is fresh and plump after using an anti-aging face mask.
If you use a face mask with clay or other oil-absorbing ingredients, you will feel that your skin is clean and less oily. Hydrating masks will give you that instant glow and improve your complexion. Even though it is essential to stick to a routine, you might need instant results. And a face mask will provide you with that. For example, you might be preparing for an important day such as your wedding. Also, you might want to feel fresh after a hard day of working. Or, you might want to look spotless for that date. In any case, a face mask will deliver instant results thanks to the concentrated activities. Be sure to stock up your vanity with face masks that match your skin's needs and drive excellent results.
Deal with skin problems
Face masks are specially formulated to tackle specific skin problems. For example, masks with salicylic acid will heal acne and clear out your pores. Anti-aging masks contain active ingredients that plump your skin and minimize wrinkles and fine lines.
Relaxation
There is nothing better than recreating the spa-like feel in your home. Face masks help you relax while knowing that the ingredients work their magic. On the other hand, you don't need to go to the nearest beauty salon. With a good quality mask, you can provide your skin with its nutrients without paying for expensive beauty treatments.
Face mask types
When browsing the face mask section, you will find lots of different products. With so many choices available, you might feel confused. In addition, we explain the most common face mask types and their benefits. Based on this, you can choose the right type that suits your specific needs.
Sheet mask
Sheet masks are trendy due to their convenience. The mask consists of a sheet of paper specially designed to cover your face features, providing every single inch of the skin with coverage. The sheet mask is soaked in a rich serum that delivers active ingredients for your skin. The sheet is a physical barrier that allows equal distribution of the serum while letting it soak into the skin. However, there is one downside. This type of mask is created for one use.
Peel off mask
A peel-off mask is applied to some areas of your face and left to dry. Once dried, you will remove the face mask by peeling it. This process is ideal for removing dead skin cells and blackheads. However, it might be too harsh for sensitive or acne-prone skin.
Clay mask
Clay is recognized as an excellent ingredient for people with oily skin. The natural ability of the clay to absorb oil will draw it out from your skin and make it feel clean. The clay mask will unclog the pores and clean the blackheads without hurting your skin. A clay mask will work better than a peel-off mask if you have sensitive and oily skin.
Cream mask
A cream mask usually contains rich oils for maximum hydration. This formulation is perfect for dry or mature skin that needs extra moisture. The added activities will offer more benefits for your skin, so look according to your skin type. Some contain hyaluronic acid, which draws moisture to your skin, making it look fresh and plump.
Gel mask
A gel mask comes with a lightweight formulation intended for oily skin. The face mask resembles a jelly texture and doesn't feel too heavy on the skin but still delivers the active ingredients.
Exfoliating mask
An exfoliating mask has a creamy or gel texture, containing small particles for exfoliation. When you gently massage the skin, these particles remove the dead skin cells leaving you with glowy and radiant skin. However, physical exfoliants might be too harsh for sensitive skin. If this is the case, it is better to look for face masks with chemical exfoliants.